9 tags
What Gawker Means
They might not have meant it, but Gawker's All the TV people more significant than Lena Dunham post is actually a comment on what the words significant and news mean these days, not just a way to tell Dunham fans to cool it. Often guilty of intervom just like Buttfeed or Gothamist, Gawker says Dunham's primary significance is providing "fodder for blog posts." Like Gawker. ...
9 tags
13 tags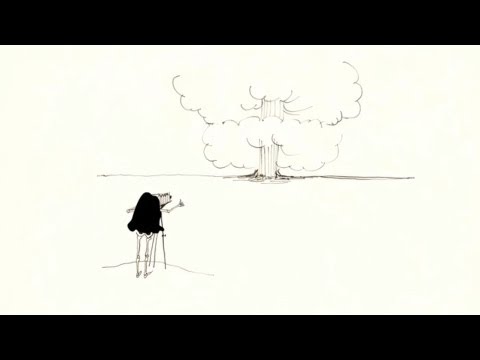 10 tags
Watch
Fell in love this afternoon. More here.
13 tags
13 tags
7 tags
9 tags
11 tags
19 tags
Jon Rafman vs. Jonah Lehrer: Art, Fabrication &...
Jon Rafman takes screencaps of the world. From his desk, he follows the paths of google cars and discovers their most recent pictures. He does little to modify them, often leaving the arrow markers and google sybmols: he presses 'save-as'. Rafman's art has appeared in the Saatchi gallery, the New Museum, and the Contemporary Art Museum of Rome, Italy. Jonah Lehrer writes about how our...
7 tags
7 tags
9 tags
oriflamme: word of the day
oriflamme 1: Vigorous oral sex in the french style, finished with fire Fig. 1: She does it hillary rodham clinton, secretary of state
8 tags
9 tags
carp: word of the day
Carp*  A fish, duh. They're not worth eating (unless you're in china where it seems like everything's worth eating, or at least edible), but in Minnesota people spear them from canoes, pull them ashore, and take their pictures next to five-year-old girls. *Voraxed: Shares roots with the now-common phrase carpe diem, or YOLO. 
5 tags
atavism: word of the day
atavism 1: This clearly refers to some kind of obsession with science fiction. 2: "I'll do anything to avoid getting boned for the next ten years"  
8 tags
gerry and the princess
In the office there is a girl who has dark eyebrows and oval cheeks like a Mediterranean princess.  She's a fruitless cunt, I think, but I haven't proved it yet. Maybe I just haven't found her stamen.  My back is to her and there's a cubicle slab between us; she's on the phone, and she's giving what-for to a forlorn human on the other side of the line. The Staten Island creeps bigger and...
jay-z vs. terry gross →
jay-z tells terry gross how to fit a weapon in her baggy jeans
deer season
says michael lindquist, writing from long beach, ca: "i scored some sweet taxidermy from an antique store that was going out of business. a 5x5 elk, mountain goat and a mule deer all for $200. i spent a day cleaning them off with compressed air, murphy's soap and mineral oil. it was a good day. i drank a few miller high lifes too. now they're all up on the walls and...
six dead over horrifying breakfast →
the bbc waxes sensationalistic: "Over eggs? I thought that was crazy. I mean just because his eggs weren't hot?"
voro, vorare, voravi, voratum. →
what's vorax?